Quantum jump from Planck to Planck as you hit critical velocity in Boson X, a new rotational runner from Mu & Heyo.
Build up speed inside a massive particle accelerator and generate high-energy collisions to discover strange new particles. Use precise timing and fast reflexes to navigate a subatomic world where floors and ceilings don't exist. Will you be fast enough to find the elusive Boson X?
Boson X is available for PC, Mac and Linux as a free download, or for iOS and Android as a paid app.
WARNING: Some sections of this game contain flashing lights which may cause an adverse reaction in some users.
Download (v1.0.5)
Windows
Notes ▾
Boson X has been tested on Windows 7 and should also work on Windows 8. Earlier versions of Windows may work, but are not officially supported.
It uses OpenGL, so you may need to install the latest graphics drivers from your video card manufacturer to get optimal performance.
Mac
Notes ▾
An Intel Mac with OS X 10.6.8 or later is required.
On Mac OS X 10.8, depending on your security settings, you may need to Ctrl-click the app and select "Open" to run it for the first time. Thereafter you can simply double click it as usual.
Linux
Notes ▾
This download contains builds for 64 and 32 bit Linux.
Be sure to run the bosonx executable from within its own directory, otherwise it will not be able to find the game data files. i.e. change to the directory containing the executable and type "./bosonx64" or "./bosonx32".
This is a free download. The game contains no DRM, micro-transactions or analytics.
Top Researchers
The above leaderboards are for the PC, Mac and Linux version. The iOS version uses Game Center.
You need v1.0.5 or greater to access the above leaderboards.
Screenshots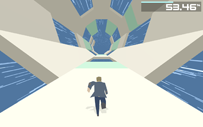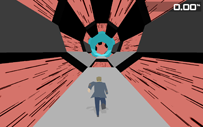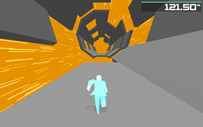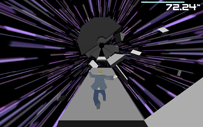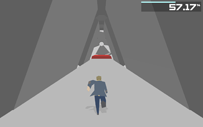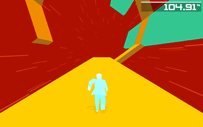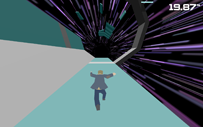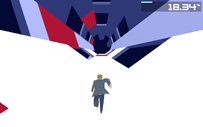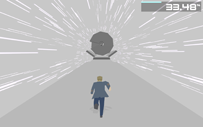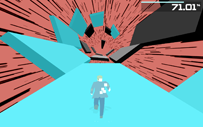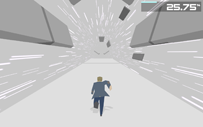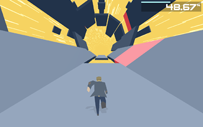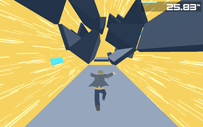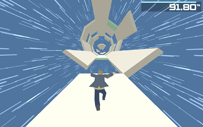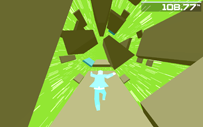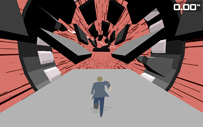 Selected Quotes
"Exciting, fast and incredibly easy to pick up"


— Ben Barrett, Rock Paper Shotgun

"a brilliant, twitchy arcade masterpiece that pulsates with originality and heart"


—Harry Slater, Pocket Gamer

"a massively unique take on the endless runner genre"


—Mike Rose, GameZebo

"an amazingly compelling game"


—Shaun Musgrave, Touch Arcade

"About as addictive as cocaine-infused Pringles"


—Nerd Cubed, Youtube

"Boson X is fantastic and you should play it right now"


—Grant Howitt, Look, Robot

"You have to learn the rules of the game. And then you have to play better than anyone else."


— Albert Einstein
Mailing List
Subscribe to the mailing list to be informed of updates or ports to new platforms.
Support
If you have any questions or suggestions please email us at .
Making videos of Boson X
Please feel free to make monetized "let's play" or review videos of Boson X. We will never issue a take down request or ask for compensation for any "let's play" or review video of Boson X. If you receive such a request please let us know.
Privacy
Boson X does not collect any of your personal data.
If you activate the online leaderboards feature in the PC, Mac, Linux or Android versions, it will send your username (which can be anything you like) and score to our leaderboard server. The server will generate a random unique identifier that will then be used to distinguish you from other players. On the PC, Mac and Linux versions this identifier can be cleared by selecting the reset option in the game's options menu. On the Android version the identifier can be reset by clearing the apps data. No other data is collected or stored and no login is required to use the leaderboards.
The iOS version uses Apple's Game Center service which is subject to Apple's privacy policy.
No version of the game contains any kind of analytics software.
This website uses Google Analytics and cookies. You can view our website privacy policy here.